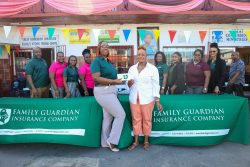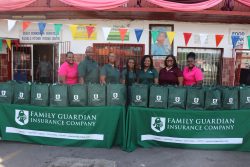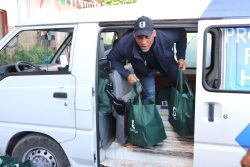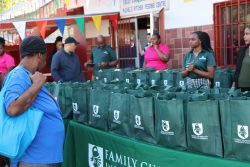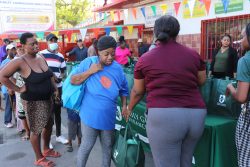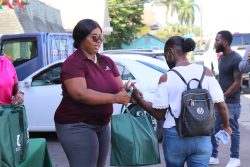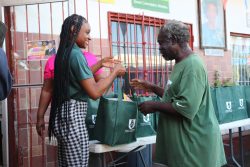 Family Guardian's "Big Give" Gives Back to Great Commission Ministries and Its Patrons
On Thanksgiving Day, Family Guardian's continued commitment to positively impact the communities which it serves was visible and tangible. In its third consecutive year of partnership with Great Commission Ministries, Family Guardian Insurance has more than tripled a donation made by its Staff Charity Committee to Great Commission Ministries.
The Thanksgiving Day initiative, dubbed 'The Big Give', saw Family Guardian providing 300 meal bags with everything needed to make a full holiday meal. Along with the gift bags, Family Guardian's Staff Charity Committee donated $5,000 to Great Commission to assist with their continued efforts to serve underprivileged communities.
Not to be outdone, staff and agents of the insurance company were so moved by the opportunity to give back that a drive was established to collect clothing and non-perishable food items which were also donated to the pantry at the charitable organization.
Presenting the donation on behalf of Family Guardian were Garnell Smith, District Manager, Marathon Sales Office; Antonio Lockhart, District Manager, Chippingham Sales Office; Dwight Dean, District Manager, Carmichael Sales Office and representatives from the Staff Charity Committee. On hand to assist with distributing the bags were Home Service Staff Managers and Agents.
Photo Credits: Mick Massaar, Family Guardian and Austin Fernander, The Tribune